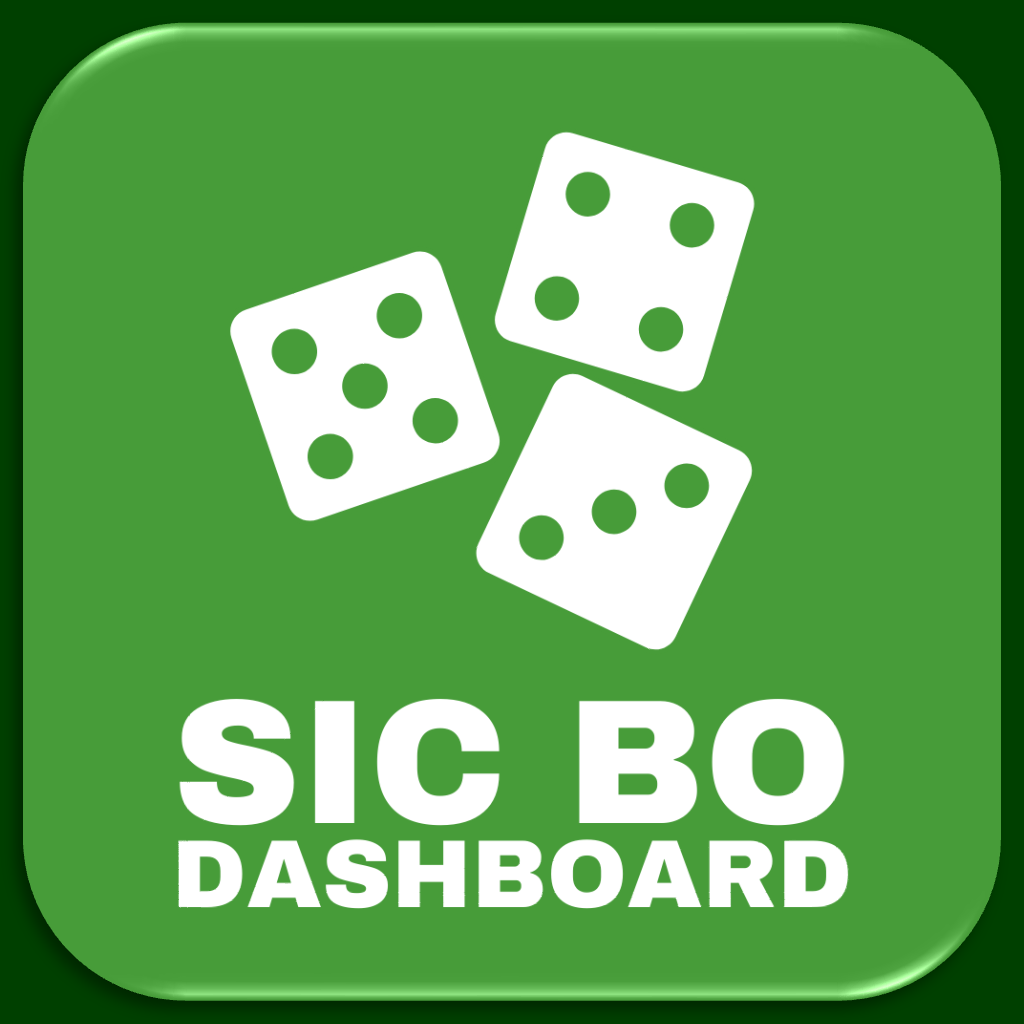 Analyze Sic Bo like a pro.
Sic Bo Dashboard is an app for analyzing the game of Sic Bo – also known as Chuck-a-luck, Grand Hazard, Big and Small, Birdcage, Dai Siu, Tai Sai, Cussec or Hi-Lo. It supports you in developing your own strategies and systems.
Whether in the (online) casino in Las Vegas, Macau, Hong Kong, USA or Portugal, the Sic Bo Dashboard is your constant companion on your smartphone. Simply enter your Sic Bo rolls from the casino into the app and use the numerous analysis options. Alternatively, you can simulate the birdcage by randomly generating the next roll of the three dice.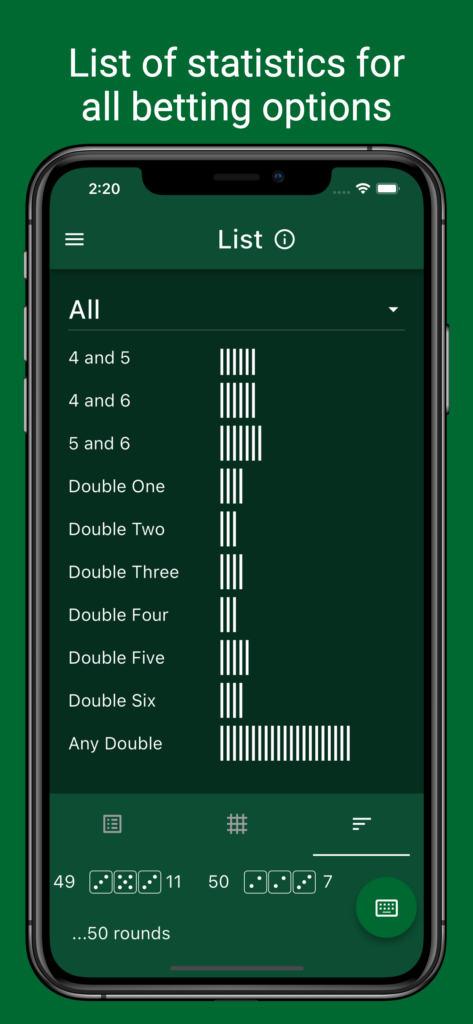 Using the app is completely free, but some additional optional features may be chargeable.
We are not an online casino and we do not offer any dubious winning systems to predict the next sic bo rolls!
–
Note: Sic Bo is a pure game of chance, where winning or losing depends on chance. We therefore expressly advise against playing with real money stakes. Use our app only in connection with play money (in demo mode) within legal online casinos.